STRAIGHT KNIVES Aigoual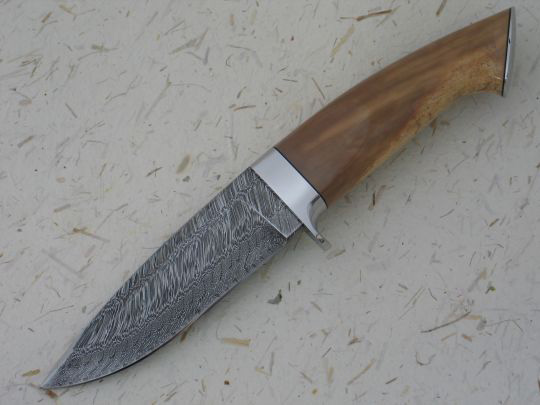 Model : Hunting knife, Drop Point
Size : OverallLength 255mm
Blade : Length 110mm, of Claude Schosseler damascus.
Handle : Fossilized walrus ivory, guard and handle cap of 416 stainless steel.
Sheath : Matched leather handmade by Chantal Bennica
Photo : Chantal Bennica
More : Hunting knife robust, that will give complete satisfaction at users because it has a good hold hand.