STRAIGHT KNIVES New York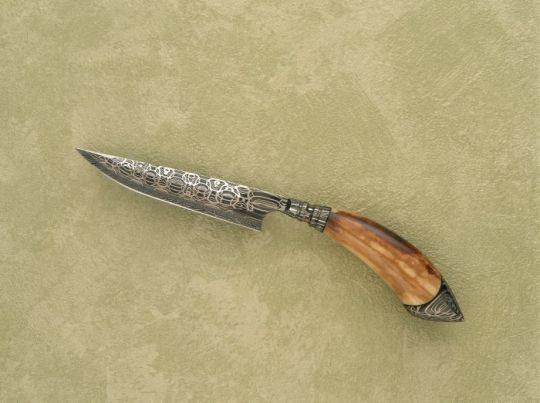 Model : Persian knife
Size : overallLength 225mm
Blade : guard and cap of Conny Persson's twisted mosaic damascus
Handle : stabilized walrus ivory
Sheath : display box handmade by Chantal Bennica
Photo : Marc Mesplié
More : This knife received the Best collaboration award on the 1999 New York knife show. Conny Persson made the damascus and I made the knife. It 's why it was called New York.