STRAIGHT KNIVES Squale engraved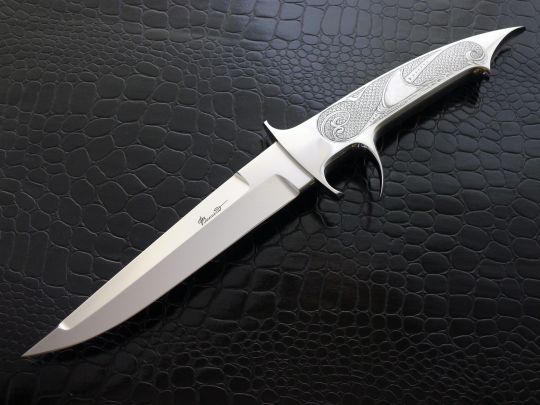 Model : Sub-hilt
Size : Overall length :285mm
Blade : Length: 143mm
Handle : A full integral knife made from a bar of RWL34 stailess steel. The handle inlay is engraved by Gianmarco Sabatti.
Sheath : Display box handmade by Chantal Bennica
Photo : Chantal Bennica
More : Fully in steel, this knife, whose the inlay was engraved, shows a new facet and the talent of the engraver.