STRAIGHT KNIVES Persian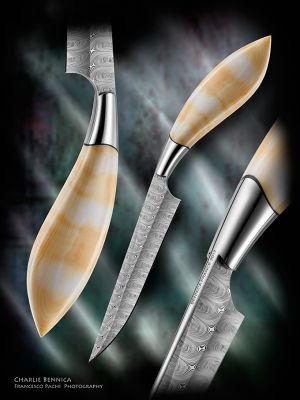 Model : Fixed blade knife.
Size : Blade: 105mm Overall length 195mm.
Blade : of stainless Damasteel.
Handle : of Cassis Rufa shell.
Sheath : Display box handmade by Chantal Bennica
Photo : Francesco Pachi
More : On the base of New York knife I made long times ago, I made it because the damascus that I worked in the particulary way.